Schwaiger Xino's: Your terrace to enjoy the summer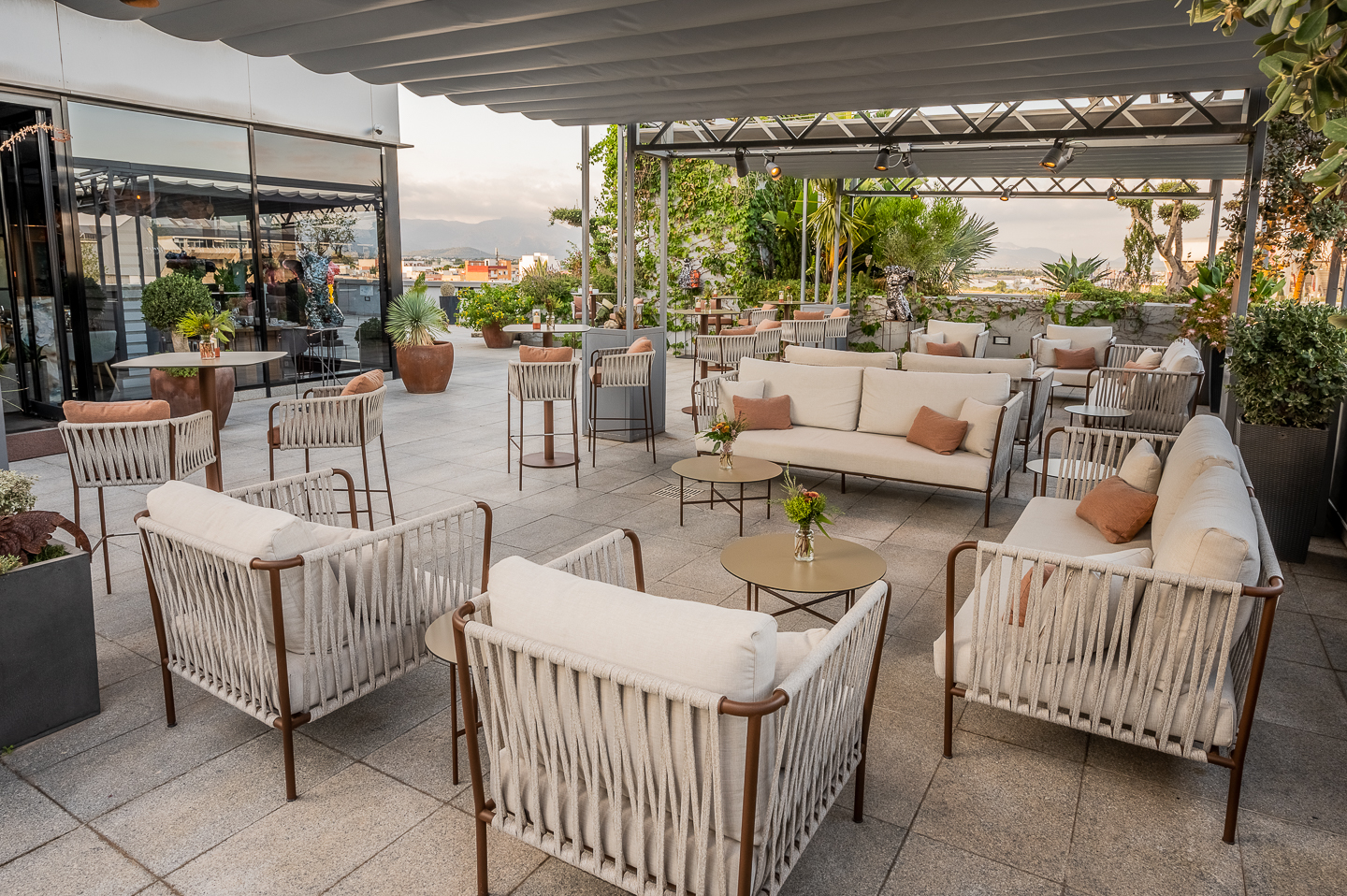 When the heat arrives we all look for the best places to be cooler and continue enjoying the summer. And where better than the terraces to alleviate the tropical afternoons and evenings of this summer.
We must not let the sun and heat deprive us of the possibility of savouring the spectacular creations of our chef Schwaiger and his kitchen team with Stefan Brunner at the helm. And for this reason, the terrace of Schwaiger Xino's is the best possible location to spend an unforgettable evening.
Schwaiger Xino's has a large terrace with views of the Serra de Tramuntana and is the ideal location to hold a celebration, a business lunch or any other event.
In addition, it is uniquely decorated with works of art and ornamental plants, which guarantees a pleasant and distinguished atmosphere, as well as being refreshing, where we can give free rein to our senses. A terrace that includes two well-differentiated spaces; the dining area, where you can enjoy a pleasant lunch or dinner, and the relaxation area, where you can enjoy a cocktail before sitting down at the table. If you prefer, you can relax with a mixed drink after dinner. An interior design project carried out by Virginia Pérez Interiorismo & Furniture.
Because it's not just about eating well. It is about enjoying to the maximum a spectacular menu of local products, avant-garde recipes with ingredients of the highest quality, in a select environment.
For this, and much more, Schwaiger Xino's is your ideal place, whether with a lunch menu, a tasting menu or à la carte. Any of these proposals will delight diners.