Schwaiger focuses on the freshness and flavour of seasonal produce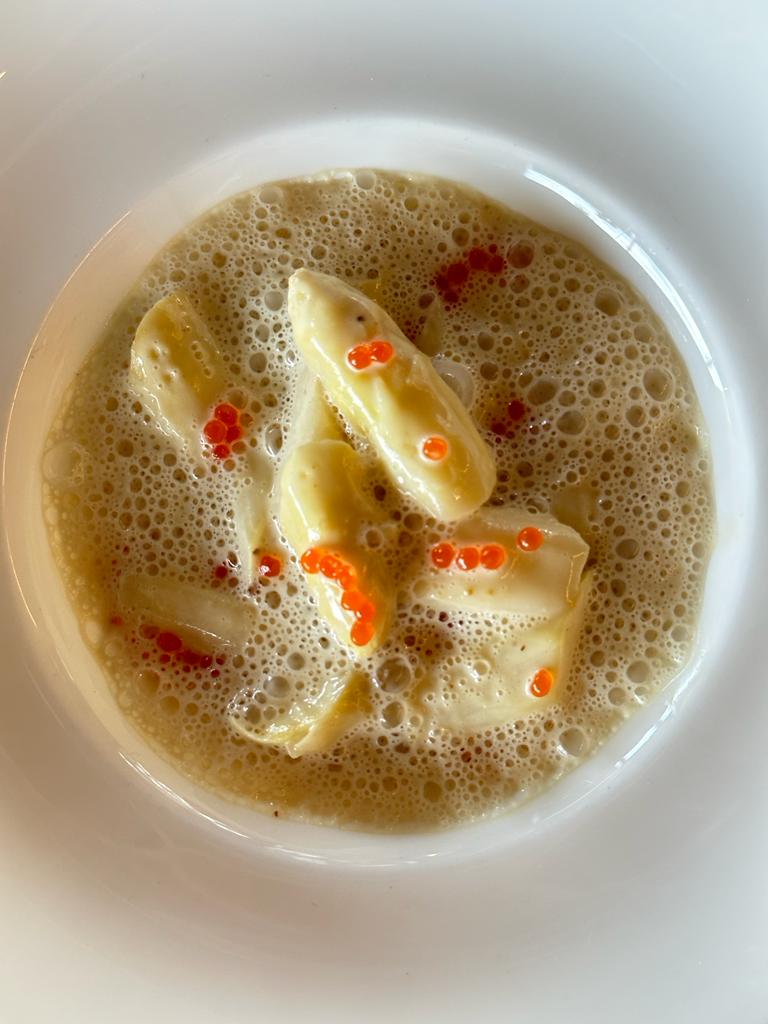 White asparagus is one of the most highly valued foods in Mediterranean cuisine. These days we are in the middle of the asparagus season and the Schwaiger restaurant is taking the opportunity to add this healthy product to its dishes. 
On the à la carte and daily menu there is a wide variety of dishes that include white asparagus as the main ingredient. The Schwaiger restaurant knows how to make the most of this delicious vegetable, accompanied by a wonderful potato crêpe and hollandaise sauce. A classic that never fails. 
Our tasting menu, with asparagus as the main ingredient, is a unique gastronomic experience to enjoy the most varied flavours and freshest ingredients.