SchwaigART: art in a unique gastronomic space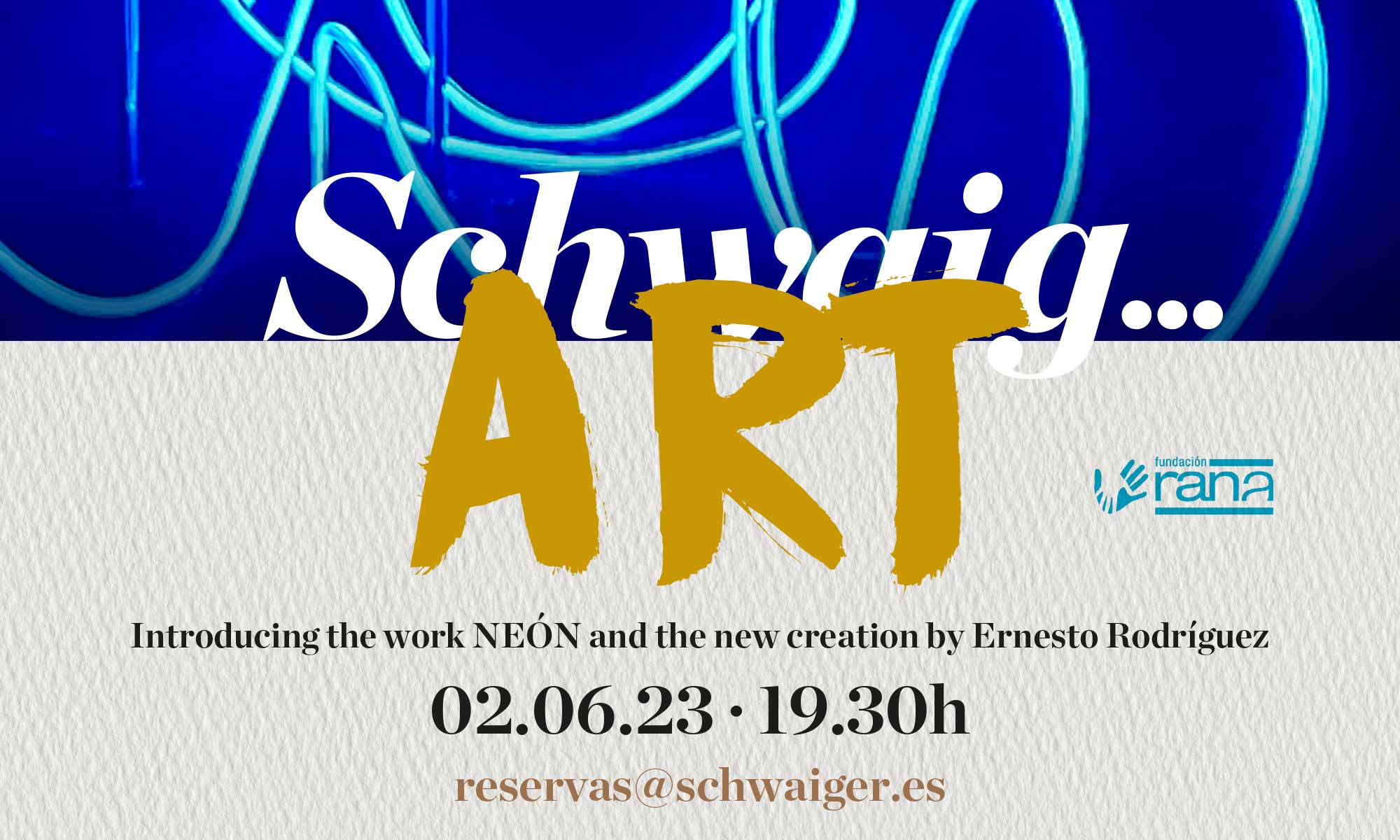 The restaurant Schwaiger presents the new edition of SchwaigART, an event that fuses painting, sculpture, gastronomy and music in a single evening. The event will take place on 2 June at 7.30pm, and promises to be a night full of art, flavour and culinary experiences. 
Cuban artist Ernesto Rodríguez will present the work "NEÓN", as well as his new artistic creations. "NEON" emerges from darkness, from division, from space. Ernesto incorporates a new element, light, which represents the resistance of the soul under the armour of the body. Guests can admire these works while enjoying a welcome drink and tasting menu on Schwaiger's terrace overlooking the Serra de Tramuntana. 
During the dinner, art lovers will have the opportunity to buy works from the exhibition and there will be a raffle of two pieces for charity, with the money going to the Rana Foundation, a non-profit organisation whose social function is to prevent child abuse and sexual abuse. 
To make this evening an unforgettable moment, the event will be livened up by saxophonist Víctor Jiménez and presented by journalist Carlos Durán.