Congratulations to our head waitress!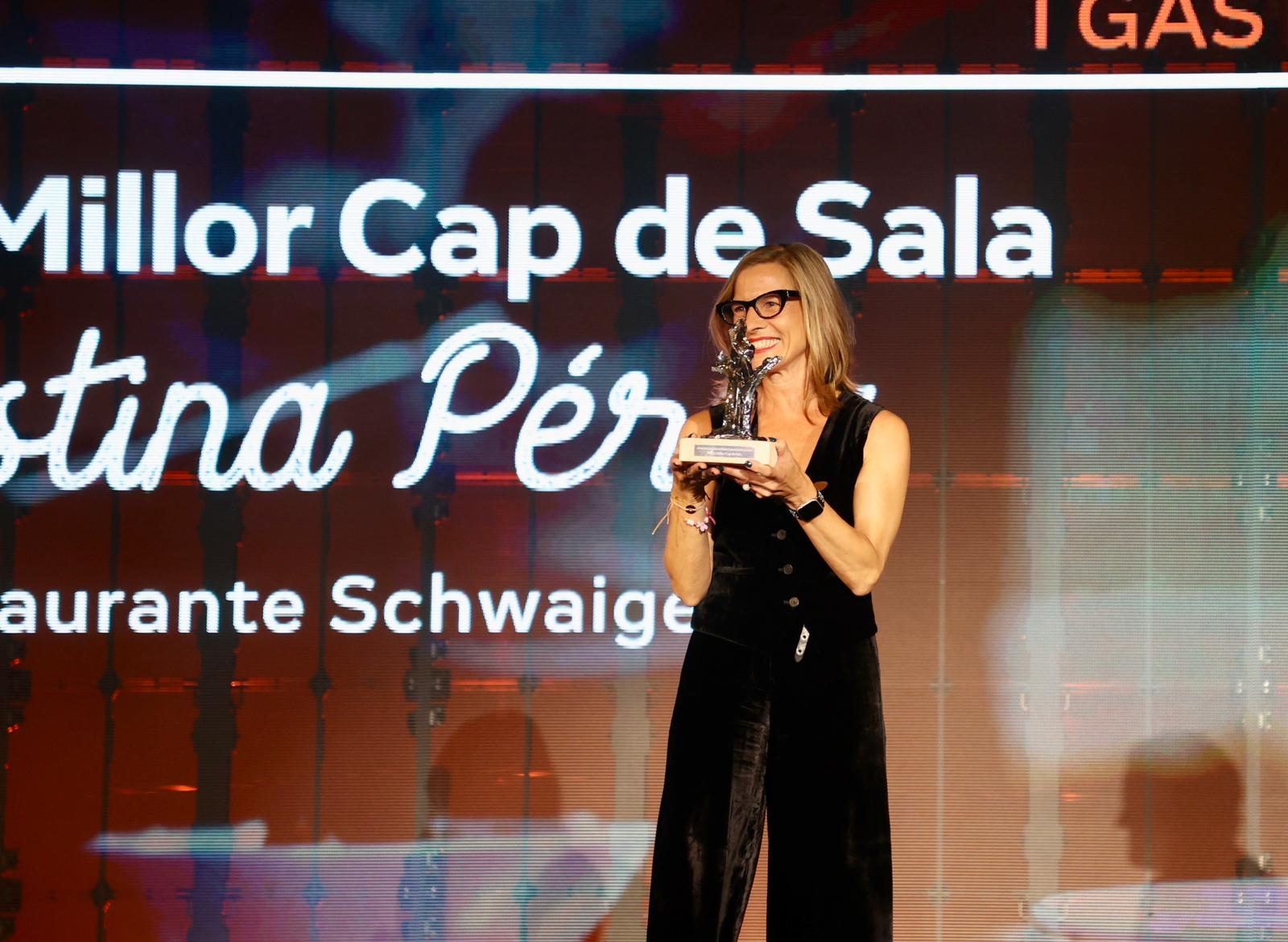 We are delighted to share some fantastic news with all of you. In a ceremony held at Son Amar on the 17th, our remarkable head waitress, Cristina Pérez, was awarded the title of "Best Head Waitress" at the first edition of the Gastronomic Awards of Mallorca.
This event, sponsored by the chef Ferran Adrià, was attended by more than a thousand people, including prominent members of Mallorcan society. The gala honoured the culinary excellence of the chefs, restaurants and professionals who promote the agri-food sector on the island and paid tribute to the catering sector in our land.
These awards promote Mallorcan gastronomy, highlighting the restaurant industry, the concept of bars and the importance of local produce and we would like to thank our head waitress for her dedication, passion and contribution to our restaurant. This recognition is a testament to her hard work and leadership. 
On behalf of the entire team, we would like to congratulate our head waitress for this well-deserved award and we hope that she will continue to shine in her role in our restaurant.
And to all of our dear customers, thank you for being part of this celebration and for supporting us on our culinary journey. We hope to see you in our restaurant soon to celebrate this exceptional achievement!