At Schwaiger we have news!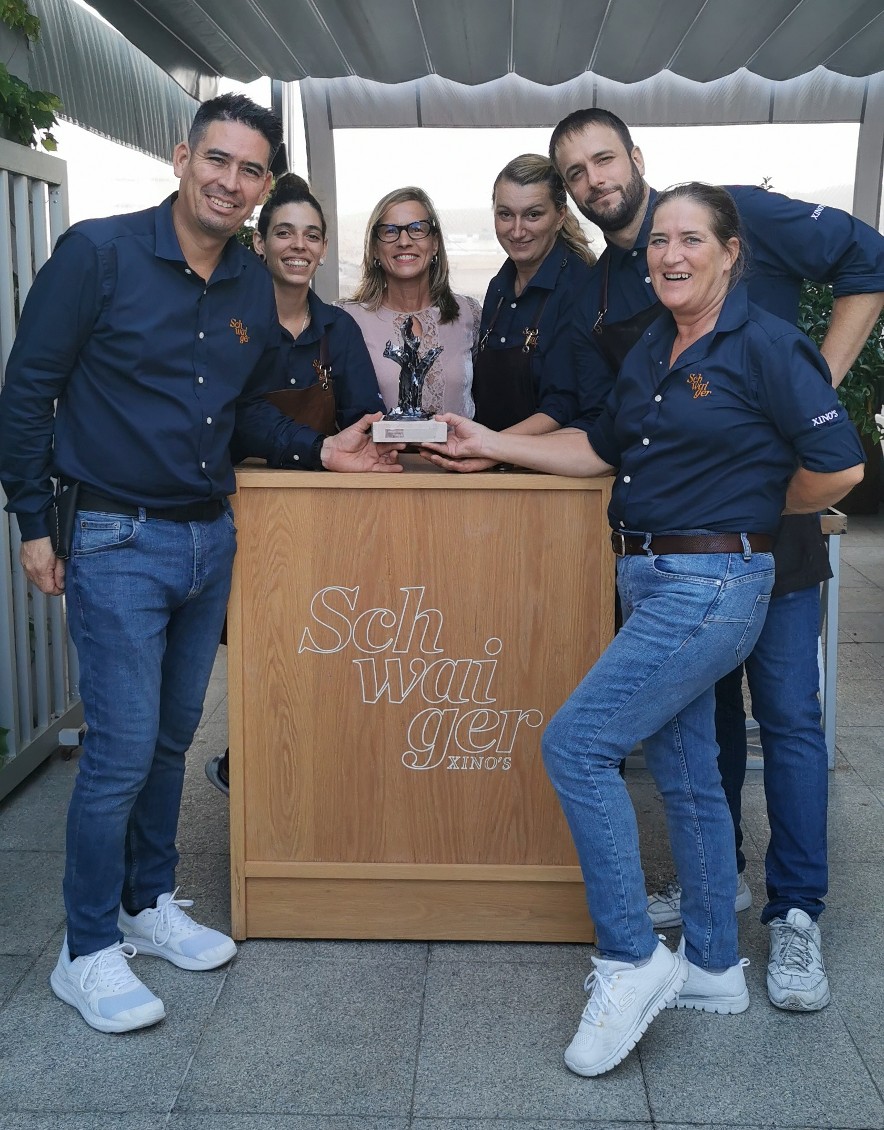 We are thrilled to present the new uniforms of our team, designed and made by the exclusive fashion brand Xino's, owned by Pedro Mesquida, located in the heart of Palma. Our team will now proudly be wearing the new uniforms designed by Xino's, a brand that shares our values of tradition, quality and style. These uniforms not only represent an elegant image but also a connection to the history and fashion of Mallorca.
The emblematic Xino's boutique has been a reference point in Mallorca for more than two decades. Its history began in a modest 70 square metre space in the centrally located Calle Jaime II in Palma. Today, the three Xino's shops in the old town fuse tradition with a modern twist.
At the heart of Xino's lies its lifestyle, philosophy and optimistic view of the world. The brand is best known for its iconic chinos, which were introduced during the Second World War. The pleated trousers have become Xino's emblem.
We are delighted with this collaboration and hope that our customers will enjoy the freshness and elegance of our team, dressed in Xino's unique designs.
Visit Schwaiger and experience the fusion of tradition and fashion throughout our restaurant!